Starting yoga seems simple, right?
Just find a class.
Just look for an online channel.
Just put on the yoga pants.
Just do it!
There isn't necessarily a right way to begin yoga, but there are definitely some things to consider if you're going to stick with yoga for more than a class or two. Let's look at a few.
First, always talk to your doctors before you begin any new practices. This isn't just legal jargon that yoga teachers should say. Yoga involves standing, sitting, stretching, and bending. This should be taken into consideration, especially for people who:
are taking blood pressure medication
have diabetes or a heart condition
have high-risk pregnancy complications.
Your doctors know what is best for your specific health situation, so the first step is talking things over with your team of medical professionals.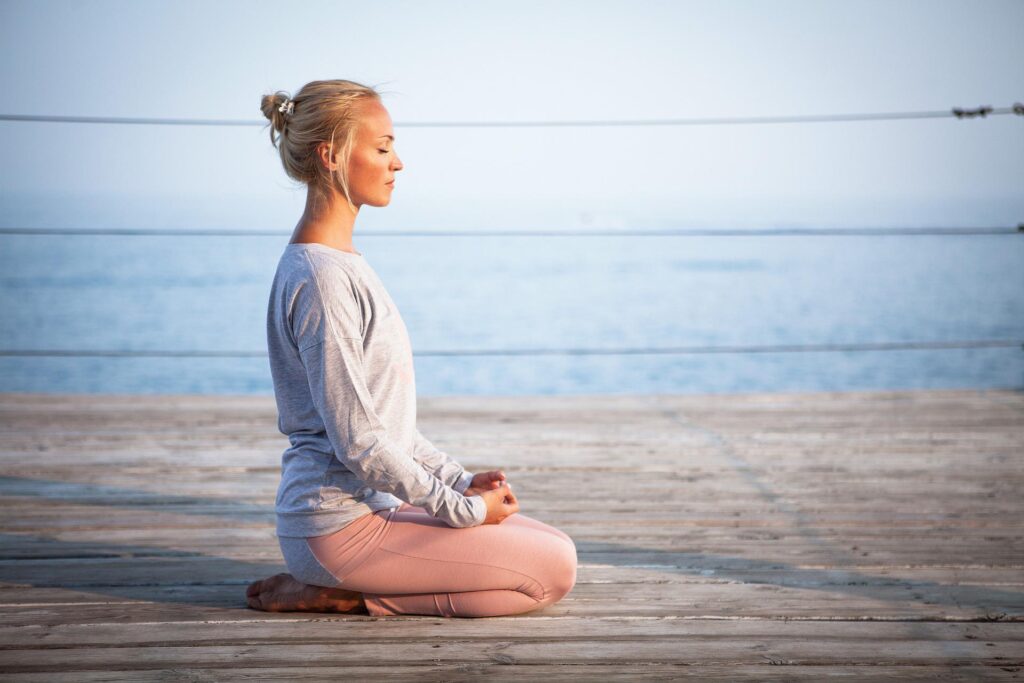 Another thing to consider is that there are different types of yoga. You may have seen words like vinyasa, yin, hot, ashtanga, or restorative in the descriptions for yoga classes. Yoga classes vary between platforms, styles, and teachers. It can take a while to find your groove, but the good news is that with so much diversity, there is space for you. Don't give up. Your yoga community will be stronger because you are there, and you will be stronger because of your community. Here is an article that breaks down the different styles of yoga. You may find this helpful when looking for a yoga teacher or a yoga class. Most of all, be your own advocate. Ask questions. Be sure that any yoga teacher is transparent with you about their training and the scope of their yoga practice before you take their class.
The final thing to consider is your goal.
What is your intention?
Maybe it is physical: you want to stretch out your muscles, ligaments, tendons, and build stronger bones.
Maybe it is mental: you want to bring clarity or awaken deeper awareness.
Perhaps it's for spiritual reasons like being transformed by the renewing of your mind, or being conformed to the virtues you hold as core values.
It could also be social: a strong yoga community is deeply encouraging source of peace and joy!

Solitude, journaling, or conversing with a friend are great ways to identify your bigger why for beginning yoga and identifying your intentions. Setting your goal will help you connect with yourself, find your teacher, and connect with your yoga community.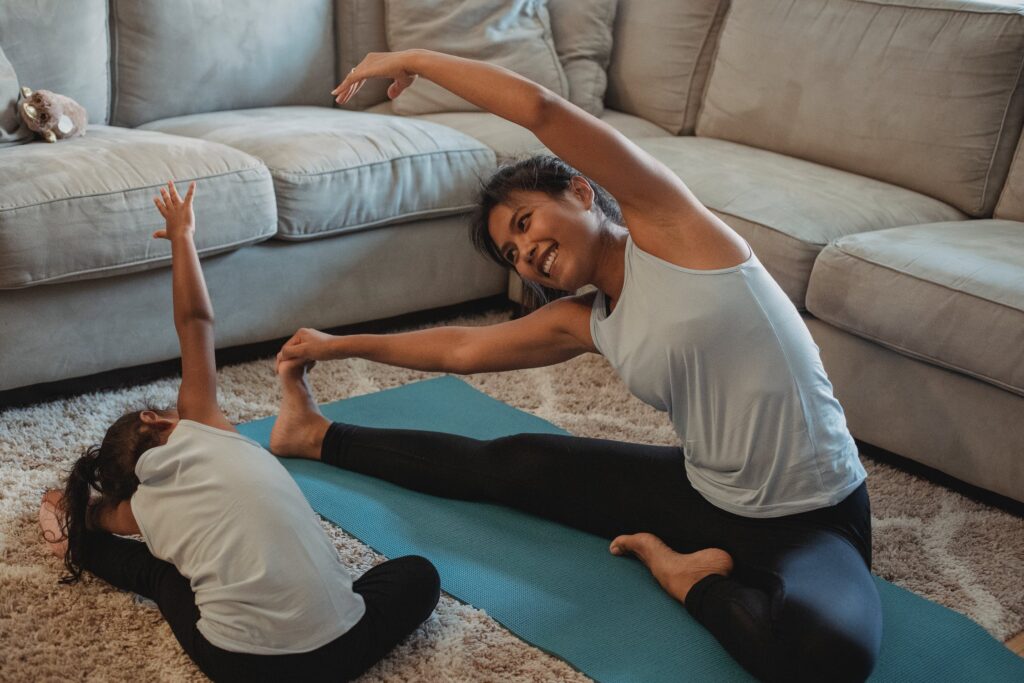 So Sarah, what type of yoga do you teach?
I teach hatha yoga that is slow-paced, gentle, and restful. There are elements of yin and restorative postures as well as mindful meditation. I offer modifications throughout class. Each class is different, literally, every time I teach! I do not use scripts. I ask students how they are feeling and tailor the asana for what they want to focus on. In group classes, I generally theme around physiological elements like stretching the muscles of the shoulders or hips while being mindful of virtual elements like peace and rest.
Because yoga is so multi-faceted, there is simply no way for me to teach every type of yoga. Hatha is generally a preferred style of yoga for people with limited mobility, people with special health considerations such as injuries or pregnancy, or beginners who may find a fast pace intimidating. I am a trauma informed yoga teacher who offers a safe space for everyone to practice.

Here are some things I can not do. I am not a licensed healthcare provider or yoga therapist. I do not accept insurance, offer medical advice, or converse about diet or mental health. I do not offer physical adjustments, sound therapy, essential oils, or aromatherapy. These are outside of my scope of practice.
Personally, I have practiced yoga for almost 20 years. Everything I bring into a yoga class stems from my personal daily yoga practice. As a Registered Yoga Teacher® with Yoga Alliance, I have completed hundreds of hours of training that are dedicated to the safe and ethical practice of yoga for healthy individuals. HERE is my resume.
Currently, I teach privately, and I offer group classes. I am humbled and grateful that my home community for teaching group classes is with the YMCA of the Triangle. The YMCA provides more than a workout; YMCA leadership is committed to providing classes that will help you grow stronger mentally, physically, and socially. We have state of the art facilities, and our trainers are life-long learners who welcome everyone. If you are looking for a diverse and inclusive community, the YMCA of the Triangle will provide an opportunity that is tailored to your personal goals .

Email me to learn more about private instruction, or you may find my group class schedule here.
Peace, Shalom, and Namaste
Sarah